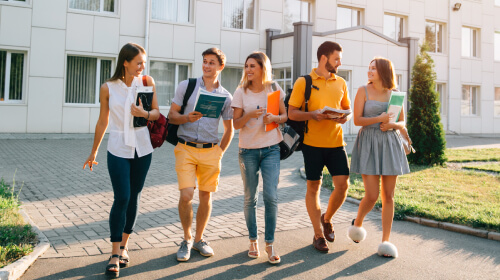 Living in Canada
Canada is such an immense country; it is extremely varied in its people, landscape, climate, and way of life. However, Canadians do share important values such as pride, a belief in equality and diversity, and respect for all individuals. International students who are considering studying in Canada will want to familiarize themselves with the culture and customs they can expect to experience. With the natural beauty at every turn, Canada is widely regarded as one of the safest places in the world to live. It offers world-class degrees and caters the attractions for the 500,000 international students that head to Canada each year.
STUDY IN CANADA
Living and studying in Canada is an increasingly popular option for students who seek and require a less expensive alternative to get education internationally because Canadian universities are now providing equally prestigious degrees as those in the US, UK and Australia often at a more affordable cost. It is consistently voted one of the safest places to live and no longer an overlooked global destination to earn a degree.
Canada has become a booming hub for international students whose dreams include remaining in the country in which they complete their studies. It also offers a direct path to permanent citizenship – an option many international students seek. Canada has ranked as one of the top ten places to live in the world for over twenty years, and boasts an education system ranked among the best. Canada is the most educated country in the world, with over 56% of its adult population having some form of tertiary qualification and an impressive 99% literacy rate.
Education Costs
There's no doubt that it can be expensive for students to study overseas. However, in comparison to the UK, Australia, New Zealand and the US, Canada offers the lowest tuition rates for foreign students. To cover tuition fees, you will need between CA$7000 and CA$29,000 a year. However, this is a general guide only and cost varies in relation to the institution and program you are applying for, as well as the location and lifestyle.
Canadian Colleges and universities
Canadians place a great amount of importance on learning, and standards in education in Canada are uniformly high. There are almost 100 universities in Canada, five of which—the University of Toronto, McGill University, University of British Columbia, Université de Montréal, and University of Alberta—are ranked among the top 100 in the world.
Canada's higher education sector nurtures 1.5 million students per year. Three of Canada's universities appear in the top 50 of the QS World University Rankings 2019. After deciding to study in Canada as an international student the next step is to choose an institution. There are a variety of great educational institutions throughout Canada, so narrowing down your list of choices can be a tough task. However, this page will provide you with information on what you should consider when choosing the right Canadian college or university for you. We encourage you to interact and stay in contact with our resources.
Scholarships
Some Canadian universities and schools offer scholarships and awards for international students who achieve outstanding results. The amount of money available and type of award varies between the various institutions. Getting a scholarship is competitive and you must generally apply directly to the school that offers them.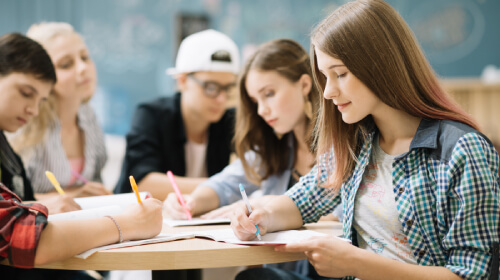 Degree courses in Canada
A Bachelor's degree from a Canadian university is globally recognised for its high quality, due to Canada's reputation for excellent standards of research and teaching. Lasting three or four years depending on the university there are more than 200 undergraduate degrees on offer to students in Canada
Masters degrees also known as 'grad' programs, typically involve one to three years' full-time study, although course length will vary considerably depending on discipline. The majority of Masters Programs also include a heavily-weighted dissertation as part of degree assessment.
PhDs, A Doctoral degree, requires two to three years' full-time study to complete, although a longer period of focused research and writing to complete the Doctoral thesis is usually required of candidates.
Canada is the second biggest country in the world and as a result has something for everyone. Working in Canada is an attractive option for many skilled foreign workers from all over the world. Each year, close to 200,000 foreign skilled workers come to work in Canada on Temporary Canadian Work Permits. There is no reason why this cannot be you too!
Canada offers many job opportunities in various exciting fields. This has led to many immigrants choosing to work in Canada with the promise of fair salaries and excellent quality of life. Canadians are hardworking people who are dedicated and passionate about what they do, so if you are qualified and hoping to immigrate, the good news is that Canada is looking for people like YOU.
Canada's tech sector is making huge strides. With over 41,500 companies to choose from, finding work in Canada in the Information and Communications Technologies (ICT) sector should be a breeze.
Canadian Degree Can Lead You to Get Permanent Residency
Canada's tech sector is making huge strides. With over 41,500 companies to choose from, finding work in Canada in the Information and Communications Technologies (ICT) sector should be a breeze.
High Salaries/Wage Rates in Canada
Unlike most countries, Canadians receive their paycheck twice a month, usually at the beginning and middle of a calendar month.
NEED CANADIAN VISAS?
Excelencia Education Consultancy is fully equipped to provide you best counseling that aligned with student's future requirements and we ensure to provide our students BEST Consultancy services.
If you are not a Canadian citizen, you will need a visa (that you must apply for before leaving your country) in order to enter the country. There are different types of visas to enter Canada depending on your nationality, age and reason of your travel (holiday, study or work). They are attributable to some main categories. In most cases, you will start your experience down under with a Temporary Visa that you apply for online via Ministry of Home Affairs, Canada website. Approval times for Temporary Canadian Visas are quite short, ranging from 24 hours for tourists and Working Holiday visas, up to a maximum of one month for Study Visas. The paperwork for other types of visas may take longer.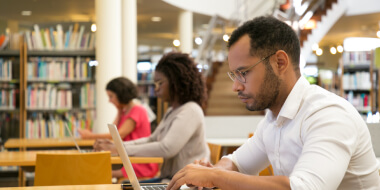 Some key benefits to Study in Canada:
Multicultural Society That Welcomes Every New Entrant.
Affordable Fee Structure & Living Cost.
Globally Renowned Educational System.
Student can work while studying 40 hours per fortnightly.
Highest Wage Rate.
Post study work right.
Canadian degrees are pathway to get permanent residency.
Most of the Degrees and courses offered in English language.