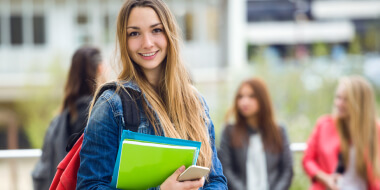 LIVING IN IRELAND
Ireland is a safe and tolerant place to live and ranks consistently in the world's Top 20 countries for quality of life, peace and human development. It's also a young country, with a third of the population under 25 years old. Study in Ireland and you'll join more than 35,000 international students from 161 countries who love where they live. Ireland is an island nation on the westernmost edge of Europe. It is the continent's second largest island after Great Britain. And it is known for its beautiful green countryside, fascinating history and friendly people.
English language
English is the main language spoken and the global language of business and technology. Knowing how to read and write in English increases your marketability and gives you a big advantage if you're aiming for a job in a multinational company or an English-speaking country.
People and Culture
The Irish are proud of their country and their culture and they are happy to share it with you. Although it's a relatively small country, (with a population of around five million), more than 70 million people around the world claim to have Irish heritage. It is full of museums, cathedrals, parks and monuments and is famous for its contribution to arts, literature, film and music. So once you've lived in Ireland, you'll have friends all over the world.
Close to Europe
Ireland is close to major European capitals and just a short flight away, so you can easily explore the rest of Europe while you're here.
Growing Economy
The Irish economy is one of the fastest growing in the Eurozone and the 6th most competitive in the world. It is an entrepreneurial country with global connections.
STUDY IN IRELAND
Ireland is one of the most popular study abroad destinations in Europe. Its universities offer first-rate education in a traditional, yet modern setting. Thousands of study programs at over two dozen schools attract international students from around the world. The standard of education in Ireland is among the world's best, with seven top-level universities and a focus on research and global collaboration.
Quality education
Ireland's education system is among the best you'll find. Universities in Ireland rank in the top 3% world-wide and graduates from Irish universities are attractive to employers the world over. It has one of the best education systems in the world and there are many reasons to study here. Schools and universities are globally connected and graduates of Irish education institutions have access to opportunities in many different careers all over the world.
Research Opportunities
Irish universities are in the top 1% of research institutions in the world. Some of the world's biggest and best companies have key strategic research facilities here and international students can join research programs that are driving innovation and changing lives worldwide.
Study levels in Ireland
The Irish education system is quite similar to that of the UK which in itself explains the quality it provides to its students. Education in Ireland is mainly categorized in four levels.
Primary education including pre-primary
Post primary education
Further education and training
Higher education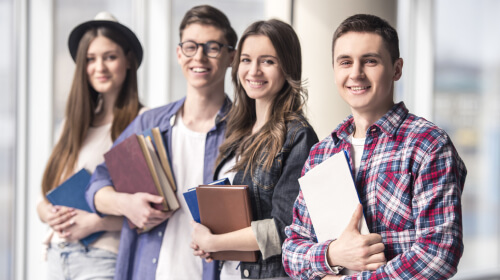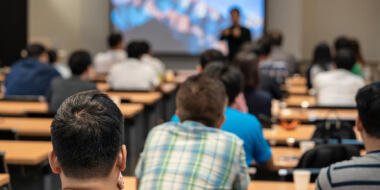 Fee structure
Ireland is a great place to enjoy a world-class education, quality of life and colorful confluence of culture. While the tuition fee in Ireland is reasonable, it is best to plan well to manager your expenses well. Tuition fees for international students vary according to the type and duration of the course. Each university in Ireland sets its own tuition fees, depending on subject and level of study. The average degree costs between €10,000 and €25,000 a year.
Teaching and learning style
Universities and colleges in Ireland provide an interactive and innovative learning approach wherein you'll be engaging with your classmates and your instructor alike while understanding the topic/concept of discussion. Irish system reaches out to support international students, both in the classroom and outside of it.
With the fastest growing economy in the European Union (EU) Ireland is a great option for those on the job hunt. The service sector dominates the job market. Opportunities can be found in a number of major industries including the growing technology sector, where the demand for IT workers is high, and thanks to Ireland's rising popularity as a holiday destination, the hospitality and tourism industry are in need of both skilled and casual workers.
Career opportunities
Studying in Ireland can give you a great start to a successful career. Ireland ranks highly for quality of education – education that meets the needs of a competitive economy, plus knowledge transfer between universities and international companies. Many leading global companies are located in Ireland and career opportunities are plentiful. It is especially good for careers in Software Development and IT, Engineering, Financial Services, Food and Agriculture, Med-tech and Pharma.
NEED IRELAND VISA?
Before you get on the plane, there are some important documents you'll need. If you are from a non-EU (non-European) country, you will most likely need a student visa for Ireland. Don't worry; we're here to help with all that boring paperwork. There are different types of visas to enter Ireland depending on your nationality, age and reason of your travel (holiday, study or work). They are attributable to some main categories. If you are thinking about moving to Ireland to study, you may need a student visa. We recommend you to check the requirements for your country with the INIS (Irish Naturalizations and Immigration Service). While approval times for Temporary Visas are quite short, ranging from 24 hours for tourists and Working Holiday visas, up to a maximum of one month for Study Visas. The paperwork for other types of visas may take longer. There's a lot involved in the visa application process. Take off the pressure and get expert advice from our counselor. We're here to help you with your Ireland visa application process.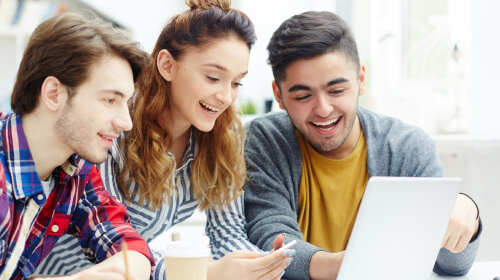 Post study work Visa
The Irish government offers a one-year stay back visa for Bachelors graduates and up to two years for Masters Graduates. Many international students stay in Ireland after finishing their studies and start their careers here. You can start applying for jobs in Ireland before heading to the country. While it isn't essential for you to secure a job before arrival, researching, searching and applying for jobs from your home country may give you a head start in the hunt for work.
Your working week should not exceed 48 hours. As an employee you're entitled to sick leave, public holidays, maternity leave and parental leave and four weeks of paid holiday a year.
High Salaries/Wage Rates in Ireland
The national minimum wage for an experienced adult is €10.10 per hour. Your income will be liable to income tax. Your employer will deduct this from your wages and the amount that you pay will depend on what you earn. The first part of your income up to a certain amount is taxed at 20%, which is known as the standard rate of tax.