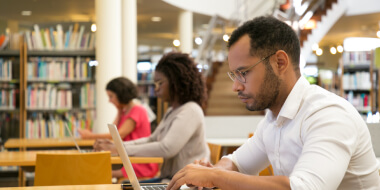 LIVING IN United Kingdom
The UK is the second most popular study destination worldwide. Most international students in the UK are from China, India, United States, Pakistan, Egypt, Nigeria, and Malaysia. Business and Law schools remain the most desired universities for international schools in UK. Total costs of living in the UK for international students (including tuition fees) are $15,000-$20,000.
Benefits of Getting a British Degree
Holding a British degree will set you apart in today's competitive job market, regardless of the country you are in. Not surprisingly, the UK is a hub for international students being the second most popular study destination for overseas students, with over a million international students.
There are a variety of reasons why you should consider studying in the UK. Some of these reasons might be exclusively academic for you, but in addition to the high-quality education, you will gain a lot of value from this one-of-a-kind experience.
STUDY IN United Kingdom
Thousands of students from all over the world study in the UK each year, making studying in UK the number one choice for international students in Europe and number two in the world. A world-class education and good future perspective are what the British higher education will give you at its minimum.
Studying in the UK Is a Perfect Option for International Students. The UK is one of the most popular countries to travel to for the purpose of earning an education. Generations of international students have come to the UK for their education, which means that British universities have decades of experience in working with international students. In other words, you'll get the red carpet treatment from the time you start applying until you walk across the stage for your degree.
Whatever You Decide to Study, You Can Study in the UK because of countless high education institutions, and almost every single one of them has opportunities for international students to study there. You can choose from a variety of different undergraduate and graduate degrees, and combine your courses in order to make a degree program that suits your needs and interests.
Learning English in the United Kingdom
The UK is the top destination worldwide for English language study (Study Travel Magazine, December 2012). The UK has long been at the forefront of language teaching and pioneered many of the techniques now used around the world. The emphasis is on learning through fun and participation instead of just listening to the teacher.
United Kingdom Education System _Colleges & Universities
When it comes to world university rankings, the UK has a proven track record. In the 2017-18 Times Higher Education World University Rankings, University of Oxford and University of Cambridge rank number one and two, with Imperial College London at number eight. Across all global ranking systems, criteria and fields of study, the UK ranks highly for quality of education, student satisfaction and global reputation.
Your Education Will Be Recognized Wherever You Go. The academic benefits are probably the main reason why studying in the UK could be the best decision you can take in your life. If you decide to get your education in the UK, your degree will be recognized and respected, no matter where you end up being employed. The education will provide you with a solid foundation and boost your potential for having a higher salary and finding exactly the job you want.
Qualifications framework in the United Kingdom
There are two parallel frameworks for higher education qualifications of UK degree-awarding bodies, one that applies to Scotland and one that operates in the rest of the UK. These are:
The Framework for Higher Education Qualifications of Degree Awarding Bodies in England, Wales and Northern Ireland (FHEQ)
The Framework for Qualifications of Higher Education Institutions in Scotland (FQHEIS).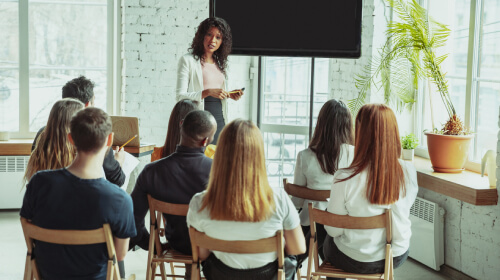 Scholarships
Scholarships, grants, bursaries, fellowships, financial awards, loans – there are many financial support options for international students who wish to study in a UK course. Demand for scholarships is always greater than supply; to maximize your chances, you should apply as early as you can.
Tuition fees
Tuition fees for UK higher education and further education courses vary, depending on; where in the UK you choose to study (there are different rules for England, Scotland, Northern Ireland and Wales) and your study level. For undergraduate students, tuition fees range from £10,000 a year to about £18,000 a year, depending on the course and the institution. For all postgraduate courses, tuition fees vary by course provider.
WORKING IN THE United Kingdom
Home to the sixth largest economy in the world and various international business hubs, the UK is the perfect place for ambitious graduates to start their careers. The country's unemployment rate currently stands at a relatively low 4%, and the graduate labor market remains robust and by some measures is as strong as it has been for some time. Competition for graduate jobs is fierce but candidates with the right qualifications, skills and experience stand a good chance of employment.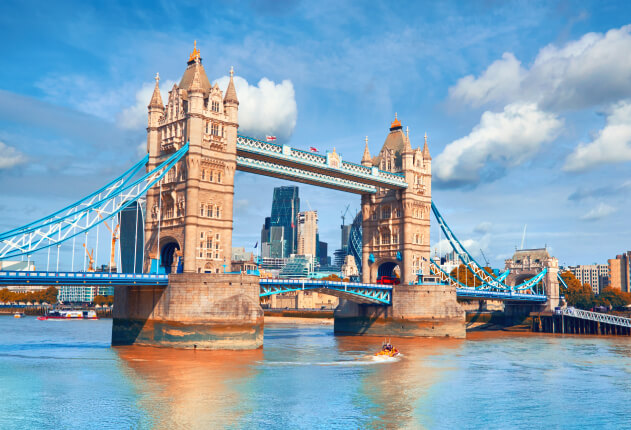 NEED United Kingdom VISAS?
There are different types of visas to enter the UK depending on your nationality, age and reason of your travel (holiday, study or work). They are attributable to some main categories. In most cases, you will start your experience down under with a Temporary Visa that you apply for online. Approval times for Temporary Visas are quite short, ranging from 24 hours for tourists and Working Holiday visas, up to a maximum of one month for Study Visas. The paperwork for other types of visas may take longer.
Post Study Working in the United Kingdom
Many international students want to stay in the UK after they graduate and put the skills they have learnt into practice. Students may be able to extend their stay if they meet the requirements for the schemes that the UK Government operates.
The schemes that are most significant for students who have finished their studies include the following: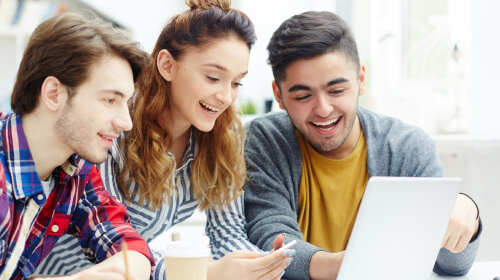 Tier 1 (Graduate Entrepreneur)
Aimed at recent graduates and postdoctoral researchers who have Tier 2 immigration permission, who have "genuine and credible business ideas and entrepreneurial skills" and whose UK college or university is prepared to endorse them under this scheme to help them develop these ideas. This requires the student to invest in a business in the UK. The student doesn't need a sponsor or an endorsing body.
Tier 2
The main route if the student would like to take up employment. The lowest wage for this scheme is £20,800, but this depends on the job and the wage can be higher. In most cases, employers are not required to show that they advertised the job and that no one else could do it (resident labor market test) before they can offer it to the student.
Tier 5 (Temporary Worker)
These schemes allow students to undertake specific types of work in the UK for a period of one or two years, depending on the scheme. They must have a Tier 5 sponsor under the scheme of relevance to the student. The student's Tier 5 sponsor must issue a certificate of sponsorship to them before they can make their immigration application.
Student route Doctorate Extension Scheme
This allows a new PhD graduate to spend one year in the UK after their studies to undertake employment or self-employment. The student must apply before they finish their doctorate.