LIVING IN United States of America
The United States of America, otherwise commonly known as USA or the U.S., has long been considered one of the world's superpowers based on the country's economy size and political influence. Known as a hub for innovation and entrepreneurialism, its entrepreneurialism has been a major driver of the country's cultural and economic growth. The U.S. is home to more than 324 million people, making it the third-largest country in the world by population. Given its huge land area, the U.S. is divided into four major regions: the West, the Midwest, the South and the Northeast. It's impossible to geographically define the U.S. with a single term given the disparity between the country's bustling city streets, wide open plains, mountain ranges, coastal cities and quiet country towns. The US is home to the highest number of international students in the world. With famous cities, epic landscapes, highly ranked universities and exciting campus environments, studying in the US offers the perfect blend of educational quality and cultural experience.
Cultural diversity
The US is a melting pot of different cultures, races and ethnicities. Its diverse environment ensures that there is acceptance among all communities and there is no room for any sort of discrimination. You'll be learning with students from different regions of the world thereby making it a rich and stimulating education experience.
Language and accents
The U.S. does not have an official language, however around 80 per cent of its people are native English speakers.
STUDY IN United States of America
The USA has the world's largest international student population, with more than 1,000,000 students choosing to broaden their education and life experience in the United States. Nearly 5% of all students enrolled in higher-level education in the USA are international students, and the numbers are growing. From the mid-1950's, when international student enrollment was only just reaching 35,000, international education in the USA has come a long way.
Flexible education system
American universities and colleges offer a myriad of courses and programs to choose from. You have the freedom to not only select the course content, but also the structure. The US boasts of some of the finest universities, a lot of which consistently rank in the world university rankings. American institutions are also known to have high academic standards, follow rigorous practices to maintain quality and are well-supported to be able to offer excellent education to its students. As per the QS World Ranking 2019. 33 of the top 100 universities are from the US. Similarly, Times Higher Education Ranking has also ranked seven of the American universities in its top 10 list of universities.
Study levels in the US
Elementary school
Middle school/Junior high school
High school
Higher education
Cost of Study
Your day-to-day living expenses will vary depending on what state or city you live in. The average annual cost of study, including tuition fees and living expenses is around USD$35,000 per year. However, this can rise dramatically with some private institutions charging USD$35,000 or more for tuition fees alone, so it is important to do your research.
Financial aid
American universities understand the struggles of international students and therefore conduct regular orientation programs, workshops, Scholarship opportunities and trainings to offer assistance. We look forward to helping students like you who are considering continuing education in the United States. You can fund your studies by availing various kinds of financial aids available. These can be classified into:
1. Need-based aid
2. Athletic Scholarships
3. Scholarships / Tuition Waivers
4. Fellowships / Grants
5. Teaching Assistantships
6. Research Assistantships
7. Administrative / Residence Assistantships
These aids may be provided by the government, private organizations or educational institutions. Keep in mind that the competition for such aids is high and thus you must apply for them in advance. Get expert advice from our counselors to find all the tools you need to compile your necessary research in deciding if the United States is the best place for you.
WORKING IN United States of America
From the Big Easy to the Big Apple, the United States is truly the land of opportunities. Immigrate to the USA – for many people, this is their dream. Those who are ready to work hard will get far in America. There is a saying, however, that you will need to get used to: different countries, different customs. On that note, searching for and applying for a job in the United States will not be the same as in your home country. To work in the USA, you are required to have a permit to live and work in the USA, or in other words, you must have a Green Card or a valid work visa. With either of these, the doors of the American job market are open to you. Naturally, where you decide to live in the USA depends heavily on where you get a job. Luckily, job prospects in the USA are looking good for immigrants: The newest studies released by the Bureau of Labor Statistics show that the unemployment rate in the USA is the lowest it's been since 2007.
Most international students are able to work up to 20 hours per week on-campus while school is in session. This might include work performed on the school's premises directly for the school or for an on-location commercial firm (such as the school's bookstore or cafeteria). You should seek guidance and approval from your school's International Student Office prior to accepting employment. During extended holidays, breaks and summer sessions, you can work full time (up to 40 hours per week).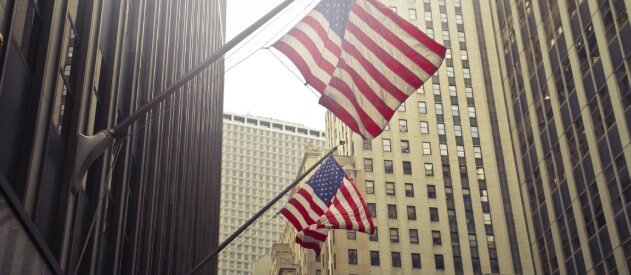 Work after graduation
If you want to stay and work in the U.S. after you finish your study, you'll need to get a new visa first. Navigating through the U.S. immigration process is often challenging as there are many visas and the eligibility requirements, and legal rulings are constantly changing. For more information on working in the U.S. after graduation, visit the U.S. Citizenship and Immigration Service website. It is important to become familiar with the American job market and get a good understanding of large and important markets and companies. The service sector, education and health sectors as well as the so-called TIMES-market are booming. TIMES stands for the telecommunication, information technology, multimedia, entertainment and security services.
NEED United States of America VISAS?
The visa you need will depend on the type of study you want to do in the United States. The U.S. Government offers three different students visa types:
F Student Visa: used to study at an accredited U.S. college or university or to study English at an English language institute.
J Exchange Visa: for participation in an exchange program, including high school and university study.
M Student Visa: for non-academic or vocational study or training in the U.S.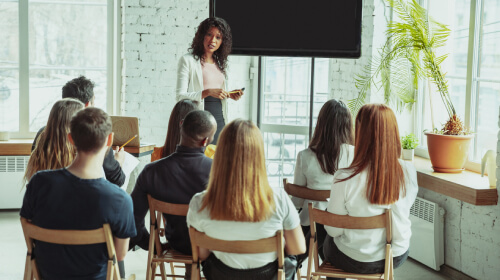 You must first apply and be accepted by a U.S. institution that is certified by the Student and Exchange Visitor Program (SEVP). Once accepted, you will receive a Form I-20 from the institution's international student office, which is a paper record of your information in the database called the Student and Exchange Visitor Information System (SEVIS).