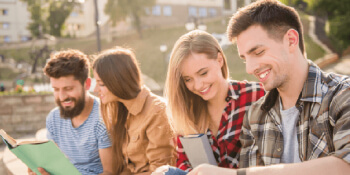 Australian Economy
With 26 consecutive years of uninterrupted growth, the Australian economy is one of the real economic successes of the last 50 years. The vast majority of the population is comprised of the middle class. There are many job opportunities within everyone's reach, ample space is also given to foreign workers; so much so that 1 out of 3 was not born in Australia. The rate of unemployment is very low. In some cities, as far as young people and international students are concerned, it is even zero, precisely because temporary jobs are never lacking. Australia is the fourth happiest country on the planet, making its lifestyle one of the most known and envied in terms of carefree living.
Living in Australia
Australia is a country where people from all over the world can experience living in a modern nation. Living in Australia means encountering many opportunities; it is a young, multicultural and open country with an ever-growing economy.
A Multicultural Soul
Australia is, by nature, deeply multicultural. The continent has, in fact, been populated thanks to immigration over the last two centuries. This means that, as a foreigner in Australia, you will never feel alienated from its society because diversity is considered strength.
STUDYING IN AUSTRALIA
Australia is ranked on third place with the number of international students enrolled in institutions, trailing behind the United Kingdom and the United States. As many as eight of the world's top 100 universities are located right in the land of kangaroos. Studying across the hemisphere means not only attending quality courses and schools, but also having an easier time entering the labor market. Young people in Europe may struggle to find a job but 72% of young people in Australia find a job only four months after the end of their high school studies. For a recent graduate, entry level wages can exceed $50,000 AUD per year. The study paths that are available in Australia are varied to meet the needs of each student.
English Language Courses in Australia
Vocational Education and Training (VET)
Bachelor or Post-Graduate Study
Higher Degree By Research (M.phil & Phd)
Study Cost in Australia
An academic year can cost between $18,000 and $45,000 AUD. However, at the end of your course, there will be many professional opportunities. There are alternatives to save huge money. If attending university in Australia is your dream, you can apply for a scholarship or discount that is usually offered by different universities/colleges. In fact, the Australian government makes scholarships available for international students every year via AusAID program as well. The additional time you will have can be spent finding, or working a part-time job while you study.
Australian Universities
Universities in Australia are among the best in the world: five Australian universities are currently ranked among the top 100 in the most authoritative international rankings. The academic approach is innovative thanks to enormous investments in research and development. University facilities are among the best in the world: campuses, laboratories, sports centers, research centers and libraries. Australian universities offer Bachelor's degrees, Master's degrees and PhDs. Enrolment at a university in Australia requires an international certificate of English proficiency (IELTS/TOEFL/PTE/CAE).
Excelencia Education Consultancy can fully assist you in choosing an English (preparatory) course to obtain these certifications or an Academic English (EAP) course to gain direct access to the degree course you have chosen. We aim to provide you best counseling aligned with student's future requirements and we ensure to provide our students BEST Consultancy services.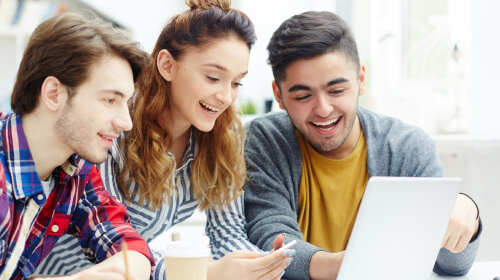 WORKING IN AUSTRALIA
Australians have a very high quality of life. Salaries are significantly higher than in Europe and Latin America and unemployment is among the lowest in the world. Working in Australia is a real and fruitful opportunity. Australia's labor market is thriving and growing – Australia is the only country that has never entered an economic recession in the last 26 years! Its unemployment rate is among the lowest in the world – only 5.7% (compared to 11% in Italy). Salaries are high and there are job offers in every professional field. However, the chances of working in the Australian market depend on several factors such as your English level, the visa you choose, your previous professional experience and your studies.
Australian Degree Can Lead You To Get Permanent Residency
Australia is a country that attracts workers from around the world for the opportunities it offers. That is why around 190,000 internationals decide to leave for the land of kangaroos every year. According to Australian immigration department statistics, the most requested jobs are those related to the hospitality sector: chefs, bartenders, waiters, restaurant managers, etc. Highly sought-after are also IT professionals, such as computer programmers, developers and professionals from the construction world.
Excelencia Education Consultancy has affiliations with quality institutions in which our students can enroll and get the pathway to secure permanent residency after completion of their degree.
High Salaries/Wage Rates In Australia
Australia, as you know, is an expensive country. However, while it is true that the cost of living here is much higher than in Europe and Latin America, salaries are also higher. Just think, Australia is one of the highest paid countries in the world! For example, an employee earns an average of €3,000 per month (about $4,400 AUD), so you can live comfortably without giving up anything.
NEED AUSTRALIAN VISAS?
There are different types of visas to enter Australia depending on your nationality, age and reason of your travel (holiday, study or work). If you are not an Australian citizen, you will need a visa (that you must apply for before leaving your country) in order to enter Australia. There are different types of visas for Australia, all depending on your nationality of origin, age and declared travel intent (study, work or holiday). However, they are attributable to some main categories. In most cases, you will start your experience down under with a Temporary Visa that you apply for online via Department of Home Affairs website. Approval times for Temporary Australian Visas are quite short, ranging from 24 hours for tourists and Working Holiday visas, up to a maximum of one month for Study Visas. The paperwork for other types of visas may take longer.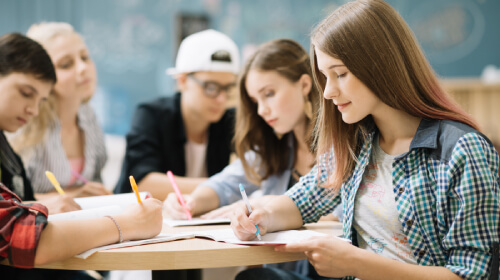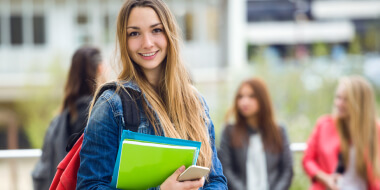 Post-Study Work Visa
The main and top most advantage is that the Australian government facilitates the integration of international students into the Australian labor market through a Work Visa granted to university students: known as the Post-Study Work Visa. This is a unique opportunity; by attending a university course of at least two years – regardless of qualification – you can stay in Australia to work after finishing your studies and get Australian market exposure.
The duration of this visa depends on the type of qualification obtained:
Bachelor's degree, Master's Degree: a two-year working visa
Master's by research degree: a three-year working visa
PhD: a four-year working visa
In addition, at the end of your coursework, you will have a Bachelor's degree, Master's degree, or PhD and will be able to aspire to a high level of employment that is often the best springboard for a long-term move to Australia.
Some key benefits to Study In Australia
Multicultural Society That Welcomes Every New Entrant.
Affordable Fee Structure & Living Cost.
Globally Renowned Educational System.
Student can work while studying 40 hours per fortnightly.
Highest Wage Rate.
Post study work right.
Australian degrees are pathway to get permanent residency.
Australia can give you permanent residency if you have globally recognized talent.